Shakes & Scallops
Looking for a way to help your Tampa home stand out?
Window World of Tampa offers high-quality shakes and scallops as a beautiful enhancement option to any home. We'll even match them to the color of your siding for a seamless appearance, or choose a color that complements your current siding for a bold accent that stands out. Give your home a completely new look with these outstanding accents, available at Window World of Tampa.
Shakes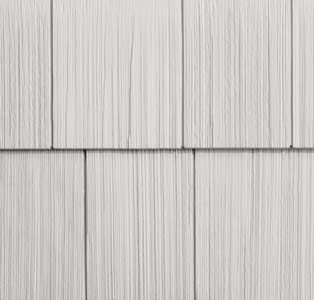 Interested in shake-ing up the look of your exterior? Well, look no further! Our custom-made Window World shakes are sure to add a distinct, beachy look to your Tampa home. We utilize random grain to create natural shadow lines, making our product look just like natural cedar shakes. And, since Window World specializes in providing our customers with what they're looking for, plus extra, our shakes are made with durable material that doesn't require the maintenance and repair natural cedar shakes do. Contact our team today to apply this growing trend to your home.
Scallops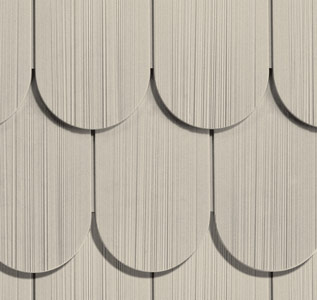 Window World of Tampa's lovely rounded scallops are the perfect way to add a unique style to your home and bring its appearance to a whole new level. Scallops can bring an aura of classy comfort to any home. You can use scallops to accent certain parts of your home, or you can install them uniformly around the entire house. Our vast array of colors are sure to help you make the ideal look of your home a reality. Contact Window World of Tampa today for an estimate on this beautiful home transformation.
Peace of Mind from Window World
However you choose to enhance the outer appearance of your house, we'll provide the products, assistance, and installation team to make it happen. We also back our vinyl shakes and scallops with our unmatched lifetime warranty.
Our unique acrylic finishing procedure allows us to offer a great variety of colors that will not fade or be damaged by the harsh Florida sun and storms. As a result, you won't have to worry about the added expense that scraping, sanding, painting, and finishing would entail had you chosen a different provider of shakes and scallops. Once our highly qualified team is finished installing these beautiful accents to your home, you can rest assured that they will remain bold and alluring for years and years to come!
Contact Window World of Tampa Today